Trade War on Hold
Treasury Secretary Steven Mnuchin announced Sunday that Trump administration will hold off from imposing tariffs on China as leaders from both nations try to hammer out agreements on trade.
Also on hold are the $150 billion in tariffs U.S. President Donald Trump had threatened to slap on Chinese imports to prevent the poaching of U.S. intellectual property — one of the administration's frequent talking points. China under President Xi Jinping responded to the aggression by turning around and threatening tariffs on $50 billion worth of U.S. farm, chemical and other exports.
But Mnuchin said Sunday that the two sides agreed on a framework for reducing the U.S. trade deficit with China and addressing technology trade irritants during high-level talks on Thursday and Friday, although more meetings are required to finish the deal.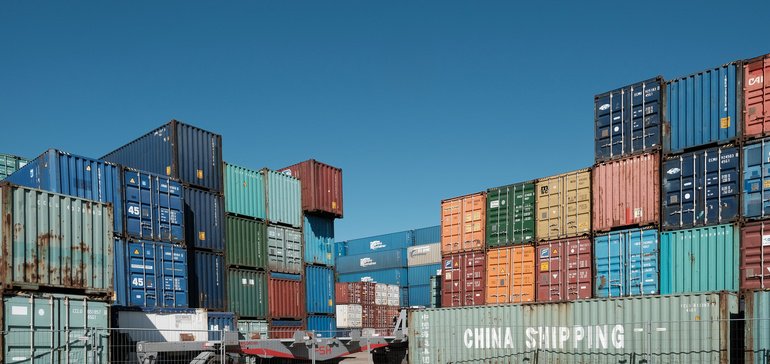 "We're putting the trade war on hold," Mnuchin said in an interview on "Fox News Sunday." "Right now, we have agreed to put tariffs on hold while we try to execute the framework."
The deficit hit a record $375 billion last year. While U.S. officials have suggested that China would agree to significantly increase American purchases, by as much as $200 billion, no numbers were locked in.
Instead, the statement simply said that China will increase its import of American energy and agriculture, "To meet the growing consumption needs of the Chinese people and the need for high-quality economic development…This will help support growth and employment in the United States."
The statement was also notably vague on intellectual property protections, the initial catalyst for Trump's ire. It said that both sides felt it was an important issue to address and would "strengthen cooperation," a phrase politicos tend to interpret as essentially meaningless.
"We have specific targets," Mnuchin said. "I'm not going to publicly disclose what they are. They go industry by industry."
A Light at the End of the Tunnel
The Trump administration initiated talks with China earlier this month by sending a delegation headed by Treasury Secretary Steven Mnuchin to Beijing. The Chinese side was led by State Council Vice Premier Liu He, a close confidant of President Xi. Several contentious meetings seemed to yield little hope for a speedy resolution to the conflict.
A break seemed to come when Trump tweeted May 13 that he and Xi were working on a solution to save Chinese smartphone and telecom gear manufacturer ZTE from going under.
The about-face came after the company said it was halting its major operations because the U.S. Commerce Department had forbidden American companies from selling it crucial parts it needed to build its smartphones. ZTE had breached a deal struck last year for violating sanctions on Iran and North Korea, failing to punish employees responsible for circumventing the sanctions, the government said.
"Too many jobs in China lost," Trump tweeted, to the surprise of many. ZTE employs about 75,000 people worldwide and is the fourth most popular smartphone company in the U.S.