Due to the increasing popularity of Amazon FBA, most international sellers prefer to import goods from China and ship them to Amazon FBA fulfillment centers around the world. Others prefer to ship from China to store in their own warehouse or Amazon store business. No matter which Amazon FBA you wish to ship your cargo, we are here for you. We ship to all locations around the world, including the United States, the United Kingdom, Australia, Germany, Canada and many other countries.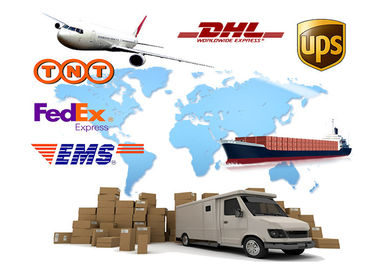 With our professional shipping team, you will easily be able to ship from China to Amazon FBA centers around the world in one simple service. We handle all the aspects of the shipping process: from collecting cargo and clearing customs to scheduling with Amazon FBA for safe and timely transportation. Whether you wish to ship small parcels, huge shipments, or ship them urgently, we are here to fulfill each and every individual need. The customer can further choose between the freight options all based on their individual need and budget. Ensure the smooth operation of your Amazon store with our professional services.
BFE Services highlights:
Multi-patented Order Management System, providing full logistics trajectory
Official recognized and recommended logistics and return partner by Amazon
1VS1 guidance on personalizing the best logistics solution for Amazon merchants
BFE can transportation to Amazon warehouses directly from China
Air Freight to FBA:
FBA Special Express Integrated with global excellence air freight resources, BFE offers FBA Special Express, which supports merchants' goods delivery to all FBA warehouse in Europe,North American and Australia with fast delivery time, comparative price and wide coverage.
Delivery time:
CN to EU in 7-14 Days
CN to US in 4-10 Days
CN to AUS in 5-7 Days
Sea Freight to FBA:
FBA Sea freight –Bulk cargo with the combination of Sea freight, local clearance and local distribution, FBA Sea freight –Bulk cargo is ideal for shipping volume cargos in massive quantity to all FBA warehouses in EU&US&AUS regions. Shipments delivered to Amazon warehouses in 35-50 days.
International Express to FBA:
Integrating with the best international express enterprises, EMS, FedEx, DHL and TNT, BFE offers high quality express services, covering distribution to all FBA warehouses around the world. For urgent inventory replenishment, this could be a good choice.