BFE is official recognized and recommended return services provider by Amazon, offers returns processing in United Kingdom, United States,Canada,Australia and Germany. Merchants pre-advice the returns in our website and returns can be processed upon Merchants' suggestion on restock or discard.
After return packages arrive at our facilities, packages will be processed based on the Merchant's instructions to be repackaged, destroyed or returned back to your country.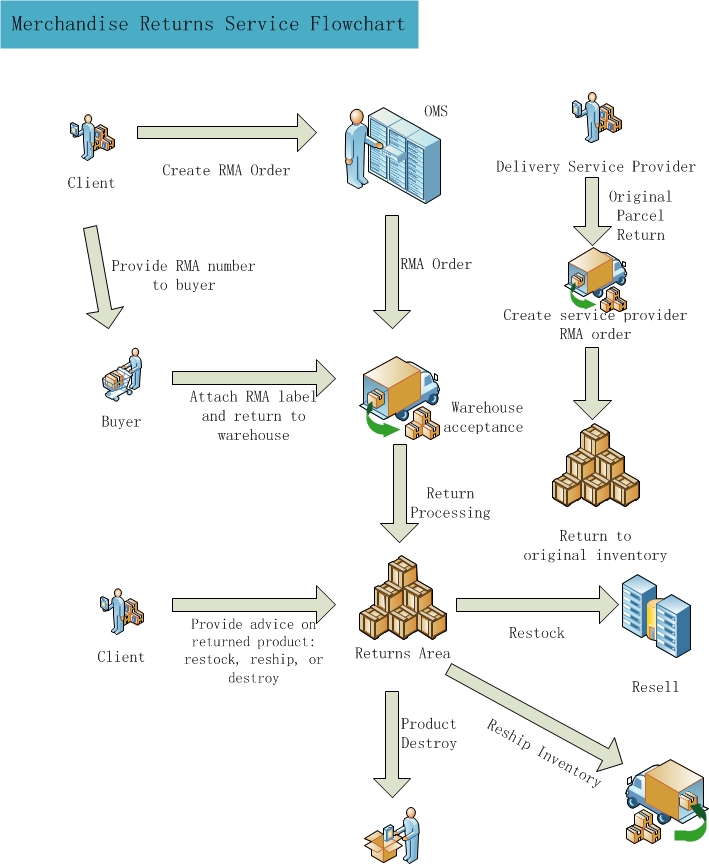 Order Returns Processing:
Together, we'll craft a returns policy that works for your business.
We print your custom return instructions on every packing list inserted with your orders. Instructions are easily updated in our web-based system to reflect your policy changes.


Our experienced Returns Team carefully inspects and sorts each returned item based on its condition and promptly notifies you by email. Pending your response, we hold intact merchandise before returning it to inventory, and we will store damaged merchandise separately before discarding it or shipping it back to you, according to your preference.