BFE set up its Hamburg warehouse in 2012,which covering 6,000 square meters and the order processing capacity can up to 22,000 - 24,000 / day. This logistic center do fulfillment across Germany and deliver to recipients all over the world, which is especially for European recipients. What's more, Hamburg warehouse offers mature logistics services to the Amazon warehouses.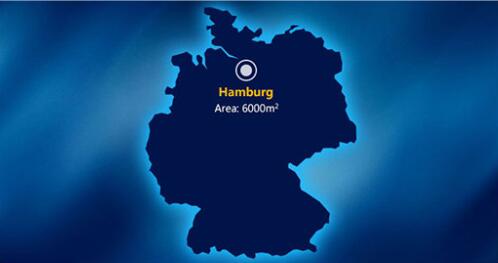 Our advantages:
Warehouse located in Hamburg , covering 6,000 square meters
24 hours to complete stock pick and outbound
Order processing capacity can reach 22,000 - 24,000 per day
Professional fulfillment to whole EU Amazon warehouses
Local delivery in 1-2 business day
Deep partnership with local express couriers
Distribution throughout whole European:
Germany warehouse has quick order respond ability and the fastest order response time is 0.5 hour. Orders would be outbound within 24 hours. In Germany, with the well-developed rail and road transportation, parcels can be distributed across the whole European. BFE has reached depth cooperation relationships with local logistics couriers such as Deutsche post, DHL, DPD, Hermes and other last mile delivery service providers to ensure your high quality service experience. Local fulfillment in 1-2 business days and 1-7 business days cross the EU.