Amazon Prime Day is fast becoming one of the best shopping days of the year, with fantastic bargains rivalling the massive savings we see on Black Friday. In 2017, it was bigger and better than ever with a total of 30 hours of savings to be had. Discounts included the Philips Hue lighting range, Samsung TVs and Amazon's own AI speaker, the Amazon Echo. Prime Day 2018 is expected to be bigger, better, and perhaps longer than last year's event. So what can you expect from this year's shopping bonanza? We're here to tell you everything you need to know about Amazon's summer event.
Amazon Prime Day deals are available exclusively to Amazon Prime members, so it's worth signing up for a Prime membership or free trial in time for the day. In the meantime, here's everything you need to know about Amazon Prime Day 2018. We'll be updating this page with everything you need to make the most of Prime Day and pick up the best deals on the day.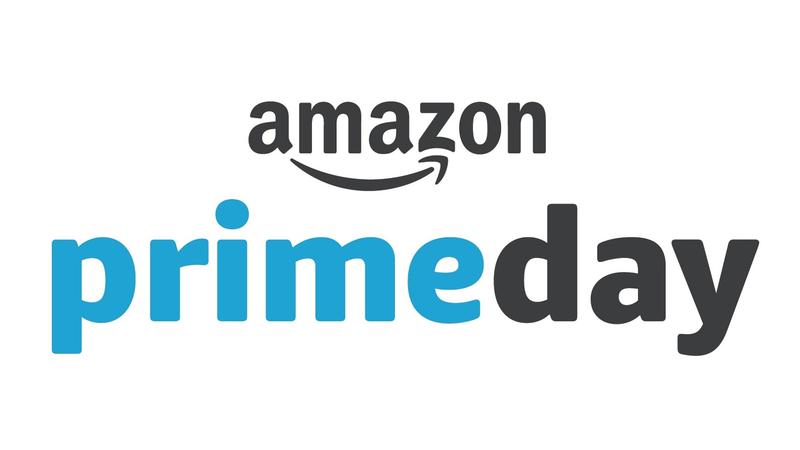 When is Prime Day this year?
Last year, Amazon celebrated Prime Day on Tuesday, July 11. The actual deals, however, started two weeks before that date. On June 26, Amazon slashed the price of its $129 Echo down to just $79. At the time, it was the best price we had ever seen for the Echo. The 24-hour deal was the kick-off to Prime Day and a clue of how big a role Alexa would play during Prime Day 2017.
Although Amazon hasn't declared an official date for Prime Day 2018, we expect it to fall sometime during the week of July 9, possibly Tuesday, July 10. Whatever day they choose, we expect Amazon will offer another Echo deal in late June and then kick off Prime Day deals the night before Prime Day is scheduled to begin.
What to expect from Amazon Prime Day 2018
In 2017 Amazon broke all records and sold more than on any single day in their history and estimated 60% up on the previous year. Electronics, particularly Amazon's own brand products including their Echo Range and Fire TV are expected to feature heavily. Whilst merchants won't get a look in here, it's still good news as we know Echo owners spend significantly more than consumers who don't own an Amazon Alexa device and they will purchase from 3rd party merchants in the future.
Logistics will be pushed to the limit, Amazon Logistics will have a busy couple of days and doubtless there will be some overflow to outside courier companies. Couriers actually don't like huge sales days as they simply can't scale up drivers and trucks just for a couple of days and then drop back to normal parcel volumes the next week.
3rd party merchants invited to participate in Prime Day will undoubtedly have a bumper sales day, but it will be at a cost – to participate Amazon will be demanding deep discounts but if you've got the margins then the ongoing benefits can bear fruit. Amazon measure sales success as one of the criteria for winning the Buy Box, along with feedback and reviews. Selling 1,000 or more units in a single day will propel your offering to the top of sales rankings compared to similar products and offers from competitors and these benefits can last long into the future after Prime Day is done and dusted.
Amazon Prime Day 2018: Buying guide and top tips
Hyped-up deals events are great opportunities to shift old stock quickly. While the discounts are hard to argue with, it's worth digging a little deeper to find out exactly how much of a discount you're getting. Amazon will always make its discounts look as big as possible, typically showing the saving they're offering against the RRP of a product. As a result, some of those 'savings' you're getting aren't as big as you think, with prices perhaps only slightly lower than they were the day before.
For Amazon, CamelCamelCamel is a great tool for finding out exactly what savings you're getting. Type any product name into the search bar and you'll be able to find its price history. For example, Amazon had a Philips iron as its Deal of the Day on 28 October, selling it for £31.50. It promotes this as a £33.50 saving, against the iron's RRP of £65.
That seems like quite a decent saving. However, on the days leading up to this sale, CamelCamelCamel shows that it was consistently available for around £40. It's still a good saving, but not quite the half-price deal it might appear to be.
Double-check the reviews
It might seem obvious, but with the hype and excitement of Lightning Deals, checking the specifics of the product you're buying can go by the wayside. Checking customer reviews and Expert Reviews will not only let you know whether the product is any good, it'll also tell you how old the product is, as old products go down in value: for example, budget laptops do not age well; if it was £200 in 2011 and it's £150 now, you can get a much better deal on a new budget laptop.