Confused or worried about freight options and costs? Our scalable solutions make shipping goods from China to USA simpler and more affordable than ever, while also enabling you to save time and avoid unnecessary expenditures. BFE offers low cost shipping and logistics solutions at competitive rates to all businesses looking to ship cargo from China to USA. We are renowned worldwide for our professional and reliable services and prompt deliveries.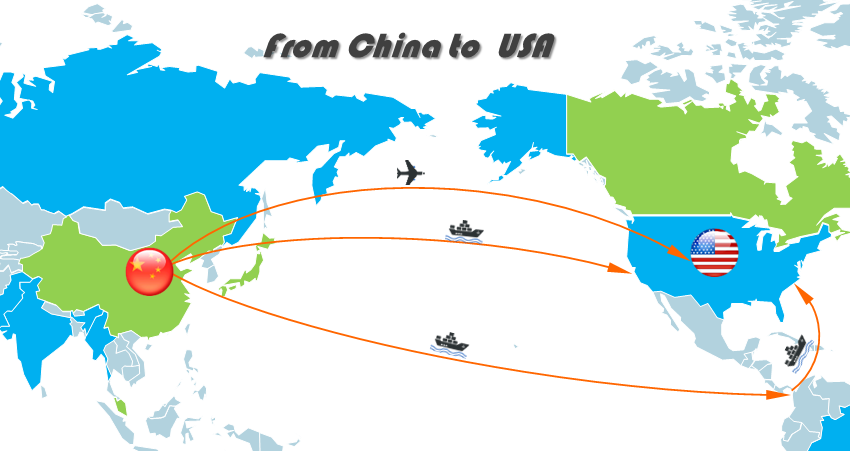 A solution for every shipping challenge
Air Freight
With options including expedited, standard and economy, we can meet your needs regardless of whether the shipment is planned or unplanned.
Sea Freight
With low prices and large volume capacity for the FCL or LCL option, it is no surprise that delivery by sea is the first choice for most US importers.
Customs Brokerage USA
We provide fast and easy customs clearance for any imported goods to the United States. We clear and take charge of them in one seamless transaction.
Cargo Insurance
With affordable premiums by highly experienced and reputable insurance companies, we give full coverage for all shipments to USA.
Cargo Consolidation
Collecting goods from several suppliers in China and consolidating them into a single shipment, saves your time and costs significantly.
Warehousing & Distribution
Our wide network of local and regional warehouses ensure safe storage and distribution of each consignment to USA and beyond.
Our Advantage of BFE:
World-class services
For BFE, every client is a top priority. Regardless of the size of your business or your shipment, all your needs are assured to be met.
Stress-free shipping
You can trust us to deliver to you safely and on time and in a cost-efficient manner because we know the importance of your shipments.
Your reliable partner
We take the time to understand your business objectives and serve you accordingly. BFE aims to become your exclusive partner.
Contact us:
Website:http://www.bfevip.com
Email: bfechina@chukou1.com
Facebook: chukou1official