When it comes to shipping from China, BFE has been proud in this freight forwarding industry for more than 13 years, and is good at providing ocean cargo services for small and medium companies as well as individuals all over the world.
Sea freight, or ocean freight, is the main shipping method for global export & import business. Low prices, large volumes, FCL or LCL options, all these advantages make delivery by sea freight a first choice for most international trade.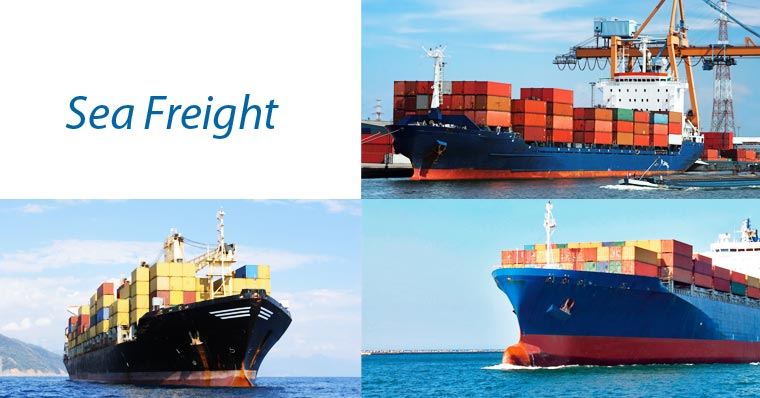 As a top-rated China freight agent, we'd like to share our knowledge and experiences in this article, and hope all the information below can help you improve your supply chain management.
Sea Shipment Type – FCL/LCL
1.Full Container Load (FCL)
•
We organize all sea freight traffic on a multi-carrier principle by using several carriers to optimize cost and time of transportation process.
•
Professional cargo handling
•
Dedicated FCL operational staff
•
Optimization of your transportation cost and competitive rates
•
Use of specified shipping containers to align with your requirements
•
Door to Door, Port to Port, Door to Port, Port to Door
2.Less-Than-Container Load (LCL)
•
LCL allows you to plan your inventory levels so you can order and ship only the amounts you need, reducing your total supply chain and inventory costs.
•
Self-operated consolidation container serving numerous destinations worldwide
•
Dedicated teams of LCL sea freight specialists providing expert assistance
•
Strategically positioned container freight stations (CFS) for efficient supply chain solutions
•
Direct or one-stop routing to guarantee fast, reliable shipments and maximum flexibility
•
Door to Door, Port to Port, Door to Port, Port to Door
Sea Freight for Amazon FBA Warehouse
Nowadays, more and more importers ship their products directly from the manufacturer in China, to an Amazon fulfillment center. From there, Amazon manage the storage and distribution.
Amazon can not be used as the consignee, importer of record or final address when shipping from overseas. They do nothing during the whole process except as the receiving place. You need to comply with their strict principles and rules.
•
Must be labeled
•
Must be DDP
We handle the shipping to Amazon quite often. You can rely on us if you are an Amazon seller.

A quick suggestion:
If you are brand new, let the supplier handle the delivery as far as possible. Then you can focus on booming your business. Simple but costly.
If you have gained some experiences, then you can try to control your goods delivery through a forwarder by yourself. Simple and cheap.
It's your choice. We suggest contact a good forwarding agent as early as possible, especially a local one with international shipping options, hopefully BFE. They can be helpful in many ways, not only the logistics process, but also supply chain management.
Contact us:
Website:http://www.bfevip.com
Email: bfechina@chukou1.com
Facebook: chukou1official